Our Dentists at Smile House
MEET OUR DENTISTS
The dental team at Smile House is here to help you achieve the outcomes you desire, whether you are seeking a simple routine checkup or would like to make over your smile. We welcome the opportunity to meet you and discover how we can be of assistance to you. To make excellent dental care accessible, we accept insurance and offer flexible payment plans. Contact us today or book online!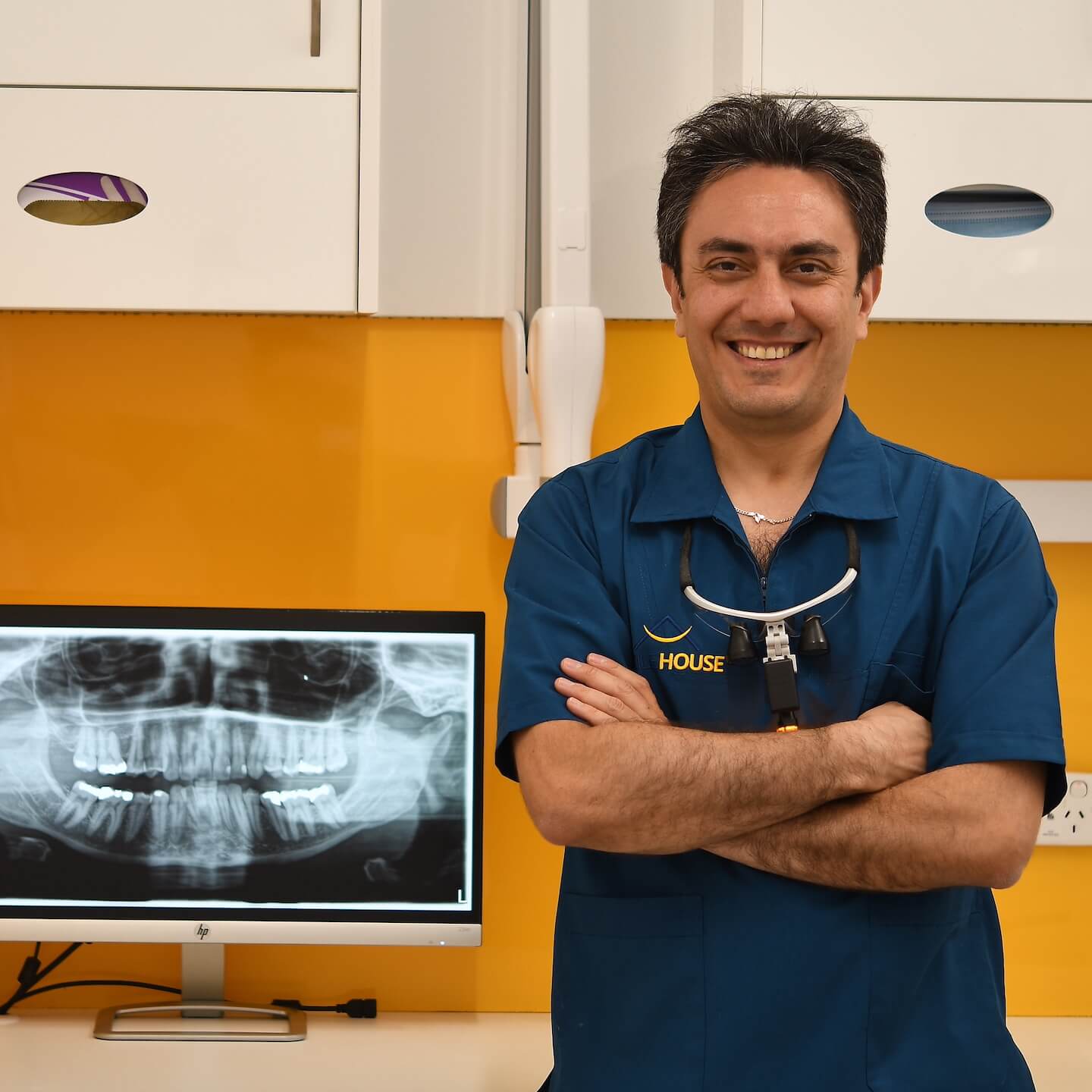 Dr Siamak Mardani, DDS
Entering the Exciting World of Dentistry
Dr Mardani holds a Doctor of Dental Surgery. His father and older brother both being doctors, knew early on that he would enter the health field. Since graduation in 2004, he has worked in different public and private clinics and holds a clinical teaching position at Latrobe University, working with fourth and fifth-year dental students.
The field of dentistry is ever-changing, and Dr Mardani looks forward to the challenges that each day brings. He utilises the most advanced technology and stays up-to-date on the latest in dental care. Though some people may feel nervous about going to the dentist, Dr Mardani values the trust his patients place in him. He likes to see people smiling and satisfied after each visit.
Staying Informed for Superior Patient Care
Dr Mardani is a member of the Australian Dental Society and the International Team for Implantology. He takes seminars regularly on topics such as dental implants, which Dr Mardani feels is the future of dentistry.
When he is not in the practice, Dr Mardani likes to cook, goes to the gym, plays tennis and practices the guitar. He enjoys art and going to museums and exhibitions. Knowledge is his passion in life, and he watches a lot of documentaries, as cinema is his favorite art form. He has even played a part in an Australian amateur film.
---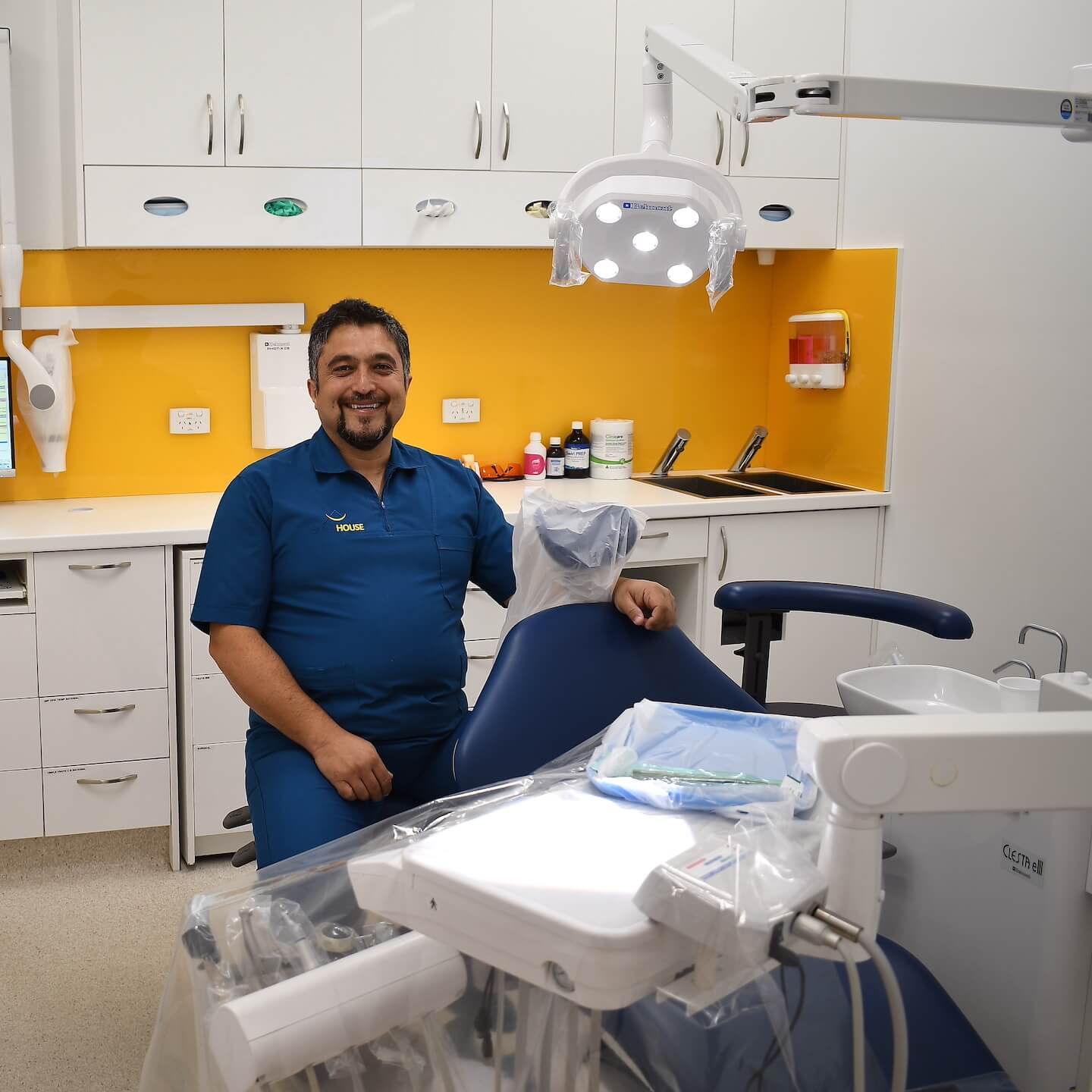 Dr Aliakbar Sefidroodi, DDS
Ali has been living in Bayside for over 13 years with his wife,  their five year girl Celina, son Liam who is over 2 years of age and their dog.
One of the top students of his year, he graduated in 2004 but never stopped learning. One of few students to have his work published in Australian Journals, he was offered several scholarships throughout his studies. He was actively involved in research and exploring new frontiers in dentistry.
Ali spent three years working at Community dental clinics in Prahran and South Melbourne before continuing his work in private practice. With 15 years of experience, he decided it was time to establish his practice close to where he lives, to be able to serve bayside community in their busy life with the highest standards of treatment available.
Ali strives to learn from the best including:
Two years mini residency in orthodontics in Sydney
Relative analgesia
Temporary anchorage devices in orthodontics
Laser frenectomy and releasing tongue ties
Implant lectures at Melbourne university
Implant lectures and hands on training run by Australian Society of Implant Dentistry, Sydney.
Implant marathon run by Trinon (German company)
All-on-four course run by Dr Paolo Malo, inventor of all-on-four in his clinics in Portugal
Soft and hard tissue grafting by Guide implant institute in Los Angeles, USA
Advanced bone grafting course in Budapest, Hungary
---
Elly, Dental Assistant
Elly has Certificate III in Dental Assisting from RMIT and Certificate IV in Oral Health Promotion from Holmesglen. She has 6 years experience in public and private dental clinics.
She has had additional training in surgical procedures in Royal Dental Hospital as well as additional training in infection control in Australian Dental Association.
Elly has a passion for excellent dental service provision and is very energetic and friendly.
---
---
Smile House | (03) 8521 0777