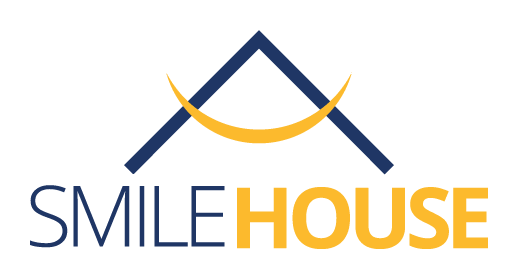 Welcome to
SMILE HOUSE
---
We welcome you and  offer more than your average dental clinic. You'll feel calm and at ease from the moment you step in the door,  our friendly team are here to greet you. We want your dental  experience to be a comfortable in our relaxing environment.
Book Online
Smile House Dental Practice Offers Convenient Care
Achieve Excellent Oral Health
At Smile House, our goal is to provide our patients with healthy, functional, and aesthetically pleasing smiles. Our Black Rock dentists strive for perfection, making sure you achieve the results you are after. Whether you seek to improve your oral health with a routine checkup or require more complex procedures, our skilled team offer a variety of services:
Keeping Your Visits Stress-free
We want you to experience dental care in a comfortable, relaxing environment. Smile House was chosen to represent this idea because we think you should feel comfortable and at home when you receive your dental care. We offer more than your average dental clinic – a warm ambiance throughout the practice that feels inviting and is far from the typical office setting. You'll feel calm and at ease from the moment you step in. It is important to us that your appointments with us are convenient and work around your busy schedule. We offer flexible scheduling including late appointments and Saturday hours. You will also find that all the dental services you need are offered at our practice, so you do not have to worry about being sent around to various specialists to complete your treatment.
Superior Dentistry in a Comfortable Setting
We accept all private health funds and can process your claims on the spot via HICAPS. We tailor your treatment plans to suit your individual circumstances and budget, and are happy to help you arrange payment plans if necessary. Our team does everything possible to ensure that you receive the high-quality treatment that you need in a warm, relaxing environment at our Black Rock Dental Practice.
The Care You Need, When You Need It

Pain and injury can happen at any time, and we understand the importance of being available to you. To suit your busy schedule, we offer late evening appointments three days a week and are here for you on Saturday as well. If you're experiencing a dental emergency, we are pleased to offer after-hour services without a surcharge. Additionally, same-day appointments are available so that you can receive the immediate attention you need.
Contact us today to get started by booking your first appointment!
Services
Discover what we can do for you!
---
What's New?
Your general oral health is important for your whole body health.  Good oral hygiene practises and a  balanced diet are necesssary on a daily basis for your overall well being.  Please read some of the artlices below that may assist you in your health decisions.   Our experienced friendly dental team are very happy to help you, in case you have any questions.
Find Us
We are on Bluff Road just a block south of Sandringham Hospital. There is a bus stop across the road on Bluff Road. The nearest train station is Sandringham Train Station, 15-20 minutes' walk away. Moorabbin Train Station is about 5-7 minutes' drive from our practice.
There's a free car park in front of our location. You can also park on Tulip Street, which is just across the road.
We look forward to helping you achieve your best smile!
Mon:  8am-6pm    Tue:  10am-8pm    Wed:  8am-6pm    Thu:  8am-8pm    Fri:  9am-8pm    Sat:  9am-4pm    Sunday/Public Holidays:  Closed